What will the campus ID look like in the future?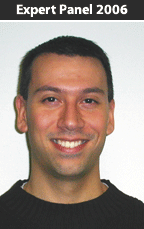 Today's college campuses are the perfect environments for emerging credential technologies. With student populations that tend to be very tech savvy, they are often eager to be first to use the latest and greatest innovations.
College students are also essentially attached to their smart phones, relying on them for everything from social interaction to news and entertainment. With the advent of Near Field Communication and the ability to use a mobile phone and digital keys to unlock doors, there is no doubt that college campuses will start migrating their credentials to phone-based technology over the next few years.
However, several important factors will impact this migration.
The Acceptance of NFC/Mobile Keys
The use of the mobile phone as a credential is largely contingent upon people's willingness to use their phone in place of traditional card credentials. What we're seeing, especially on college campuses, is that users are not only willing to accept, but also beginning to expect this convenience as an increasing number of services become available through mobile phones.
One of the biggest concerns we hear about is "what happens if I lose my phone?" This concern is easily addressed. First, we find that most college students are far more likely to misplace keycards than their cherished cell phones.
Even in less progressive environments, people today are generally very conscious of having their cell phones on them at all times. In the event that a student does lose their phone, the digital keys stored on the device can easily be revoked over the air, removing any access privileges instantaneously. Also, with many services across campus, from buying lunch to accessing dorm rooms or offices, accessible via NFC-enabled smart phones, students and faculty will not have to remember multiple cards.
Ensuring Identity Security
Events in recent history have made security on college campuses more critical, and visible, than ever. We would not expect to see college campuses begin to use NFC or mobile access without the assurance of the highest level of identity security. This can be accomplished using technology that provides multi-layered security to ensure data authenticity, privacy and tamper-proof protection of keys.
Digital keys must be delivered with end-to-end encryption. In order to ensure they are safe on arrival, they should be stored securely on SIM cards or embedded secure elements. To provide this chain of trust, a complete infrastructure must be in place for issuing, delivering and revoking digital keys on mobile phones with NFC technology.
Existing card technologies, like MIFARE, require specific hardware support in the handset since they can't be directly emulated by an application without the proper chip. This could become a limitation when using NFC phones to open doors since handsets may not always support the chip technologies.
Seamless Migration
Another important consideration for campuses is a migration path from their existing card systems. College campuses often have mixed populations using any combination of magnetic stripe and contactless credentials, such as prox or iCLASS. As campuses begin to adopt mobile access technologies, they will need lock solutions that can support legacy credentials as well as NFC-enabled mobile phones.
Going Mobile
Mobile phones are becoming ever more pervasive on college campuses. Over the next two to five years, as NFC becomes available in more and more smart phones, schools will be able to leverage the technology in a number of ways. Students and staff will be able to access any number of services from their smart phones, whether its unlocking doors or cashless transactions at the university book store. Students will come to expect the convenience of using their smart phones for door access, while parents and universities will appreciate, if not demand, the heightened security it provides.
About the AVISIAN Publishing Expert Panel
At the close of each year, AVISIAN Publishing's editorial team selects a group of key leaders from various sectors of the ID technology market to serve as Expert Panelists. Each individual is asked to share their unique insight into what lies ahead. During the month of January, these panelist's predictions are published daily at the appropriate title within the AVISIAN suite of ID technology publications: SecureIDNews, ContactlessNews, CR80News, NFCNews, DigitalIDNews, ThirdFactor, RFIDNews, EnterpriseIDNews, FinancialIDNews, GovernmentIDNews, HealthIDNews, FIPS201.com, IDNoticias es.