Virginia university protects students with CS Gold and Ingersoll Rand door readers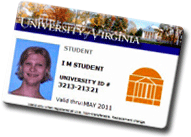 CBORD announced that the University of Virginia, Charlottesville, has implemented the AD-Series electronic locking system from CBORD partner Ingersoll Rand. Fully integrated with CBORD's CS Gold campus card system, already in place at the school, AD-400 door access readers have been installed in the university's residence halls to control access via card swipe and PIN entry.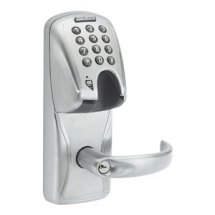 The AD-400 wireless online reader was selected due to its compliance with ANSI standards and real-time remote management capabilities. The modular nature of the AD-Series makes it easy to change credentials as needed without removing the lock from the door. Furthermore, the AD-400's "wake up on radio" feature enables remote lockdowns, improving security during an emergency.
The University of Virginia uses CS Gold to manage access control, privileges, and purchasing for its more than 20,000 cardholders. It recently upgraded to the latest version which offers several benefits, including email or text notifications for alerts, support for Oracle 11g, Windows 2008, and 64-bit technology, a new search feature that improves navigation and accessibility and IT security enhancements that reduce chances of system compromise.
"Upgrading to CS Gold version 6 enables us to better serve our customers while enhancing our data security, and the AD-Series electronic locks are valuable additions to our implementation," said Gary Conley, the university's facilities and systems engineer.
"The modular design of the new AD-Series security platform makes it easy to add more locks or upgrade credentials, networking options, or software without replacing the locks. In the future, such upgrades can be as easy as changing a module from a mag to a smart card," said Beverly Vigue, Ingersoll's vice president, education markets.
"CS Gold's tight integration with the AD-Series combines…security with efficient system management," added Cindy McCall, CBORD's marketing vice president.