U.S. Bank introduces Katherine Bradford, Campus Banking Team member from the Midwest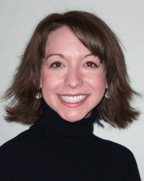 U.S. Bank's Campus Banking Team recently introduced its Midwest teammember, Katherine Bradford. Ms. Bradford currently manages the Campus Banking partnerships with Iowa State University, John Carroll University, Marquette University, Northwestern University, University of Akron, and University of Wisconsin – Oshkosh.
She has a background in marketing and advertising, with a degree in Advertising from Marquette University. Ms. Bradford lives in Milwaukee, WI and is responsible for campus banking initiatives in southern Wisconsin, Iowa, Illinois, Indiana, and northern Ohio.
CONTACT INFO:
Katherine Bradford
414-765-5388 – Office
414-640-0079 – Cell
[email protected]