Students at Mississippi college required to wear IDs or face fines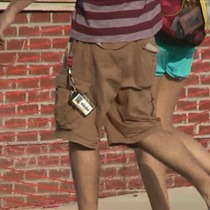 Students at Northeast Mississippi Community College, Booneville, will be required to keep their student ID in plain sight or face a $25 fine.
"When I first got approached by a police officer, that's when I first found out about the policy," said one student.
One college administrator said the policy is intended to keep students safe while being able to easily spot non-students. It also means authorities can keep those without student IDs off campus, but again, the administrator said the primary concern is safety.
He said the policy change was not done to address any recent security concerns but to try and prevent future attempts.
"They give several warnings before they actually give a ticket. Once they hit you with the ticket, then you'll be fined $25," said another student.
Read more here.