Smart ID cards can increase automation, efficiency on campus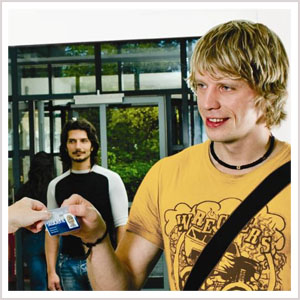 From universities to primary schools, campus cards offer several ways for institutions to raise the level in automation and efficiency. Administrators can do away the manual tasks and piles of paperwork.
According to Zebra Technologies, campus card technology serves as a foundation and provides support for an array of school amenities including campus security, point-of-sale, administration and enrollment services, and campus dining and meal programs.
Students can leverage their campus card's pre-paid spending account, much like a debit card, to pay for meals. Parents or students can access online accounts to view transactions, establish automatic allowances, and replenish funds to be used at campus vending machines and in dining halls. Students can also use these funds to pay for books, parking, copy/print, and laundry.
Campus cards with contactless smart card technology and tamper resistant laminates enable administrators to improve campus security. Issuing an ID card to all faculty, students, staff, and visitors allow security departments to monitor and control who has access to what, where, and when.
Read more here.