Shippensburg University tests NFC payments on campus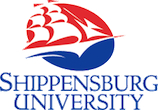 Shippensburg University in Pennsylvania has launched a mobile payments pilot that enables students to purchase meals on campus using an NFC-enabled sticker, according to Mobile Commerce Daily.
Developed in partnership with Gold Mobile and dining service provider Chartwells, the new system operates via NFC-enabled checkout kiosks placed in the university's student center and on-campus Starbucks cafes. Students can sign up either at the kiosk or online to receive an NFC sticker that can be affixed to their mobile phones to tap and pay for meals and drinks.
Upon completion of each transaction, the kiosk automatically sends confirmation via SMS to the student's phone and prints out a hard copy receipt to be picked up in the food service area. Users are billed via their mobile phone account.
The university is currently testing the NFC stickers with 400 students through the spring semester, with the hopes of extending it to 1,000 students before a broader roll out for the next academic year. Chartwells reports that of the 400 registered students, 30-35 are using it on a daily basis.
Read more here.