Safe Card ID adds Zebra printer family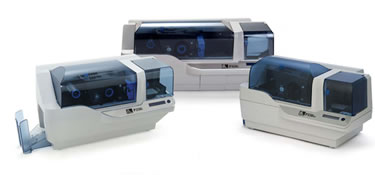 Safe Card ID, an online retailer of security card printing systems and identity kits, announced the addition of the Zebra printer product line to its list of ID card printer security products.
The new ID card printer lineup, now available on SafeCardID.com, includes several Zebra brand models that enable the printing of ID photo cards in-house, including:
The Zebra P110i is a compact ID card printer, which can handle full-color or monochrome printing for multiple card printing and single feed printing. Printer status is available via an LCD screen display, and its easy installation makes it a popular choice for small campuses. Ethernet and magnetic stripe encoding capabilities can also be added to enhance the security capabilities.

The Zebra P330i helps colleges and universities better personalize their campus ID badges. This single-sided printer is capable of producing monochrome badges at the rate of about one badge per five seconds.

The Zebra P430i ID printer is designed for heavier workloads than the P110i and P330i models. The P430i Zebra model printer can handle higher volumes and is capable of printing photo IDs, bar codes, magnetic stripe and smart encoding safety features and incorporating Ethernet and networking functionality.