Primacy: Evolis' next gen ID card printer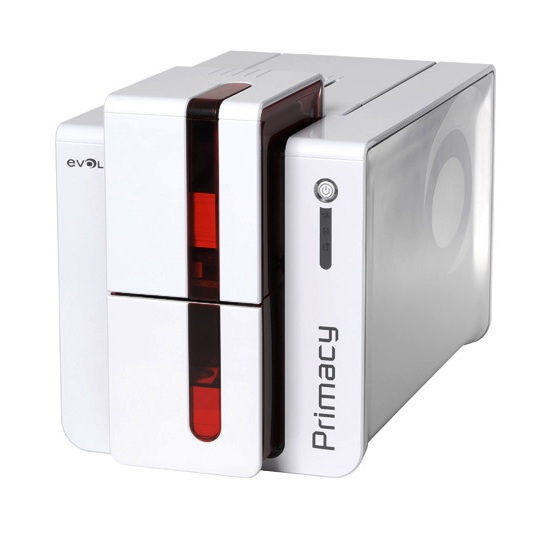 Card printer specialist Evolis has released its latest ID card printing solution in the form of the new Primacy printer.
Officially unveiled at CARTES 2012, the Primacy printer allows for single or dual-sided card personalization on a wide range of card types. New to the Primacy printer, however, is IP-based encoding, improved printer protection and wireless connectivity.
Designed as a high-end printing solution, the Primacy is designed to be simple to use, flexible and fast in its operations. The printer supports any card printing or encoding requirement, and personalizes cards in medium to large runs.
The printer has so far been used to create transportation passes, payment cards, identification badges and a host of multi-feature cards.
The printer can personalize cards in color, at a rate of up to 210 single-sided cards per hour, and up to 140 dual-sided cards per hour. A scalable printer, the Primacy is upgradeable onsite by the user, allowing customers to keep pace with evolving requirements.
Additional features for Evolis' Primacy printer are planned for December, but all current models feature:
IP-based encoding to monitor and personalize cards using any TCP/IP networks. Extremely valuable to System Integrators as it supports large projects.

An option to physically secure the printer— a metal lock ensures that only authorized personnel can access to the printer's core and consumables.

Wi-Fi connectivity. An innovation in desktop printers, the Primacy can seamlessly support applications in mobile-intensive environments, such as event organization, or onsite delivery of badges (student IDs, membership cards, etc.).