OneCard provides Salt Lake CC students with all access pass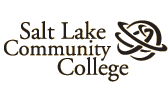 Students at Salt Lake Community College use their OneCard, the campus' official ID card, to access a variety of resources, services, and entertainment, according to student newspaper.
Students not only use the OneCard to prove enrollment but also for accessing library services, computer labs and printing services, and for making debit purchases at on- and off-campus vendors.
The OneCard also acts as a gym membership and enables students access to SLCC's on-campus fitness center. Students can also obtain free services at the Health and Wellness Center with their OneCard, including massages, and medical and psychological help.
To read more on this click here.