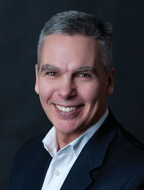 In 2006, Blackboard Transact, a provider of credential-based commerce and security solutions to campus environments, found itself refreshing its entire hardware offering. We had a tough decision to make regarding which contactless technologies to simply support and which to make an integral part of our product strategy.
We weighed client interviews and feature requirements to consider every available choice. We had an array of options, although concerns regarding proprietary technologies narrowed our choices significantly. In the end, we chose to adopt Near Field Communication (NFC) as our contactless communication standard.
When asked, "How did you get there?" I usually say that the decision wasn't influenced as much by visions of enabled devices in every student's hands, but something more immediate and practical – choice.
The Road to NFC
We have been a provider of card transaction terminal hardware for years, providing readers for door access, copy machines, laundry environments, unattended vending, attended point of sale and general identification solutions. Many of our clients utilize our devices far beyond a typical depreciation schedule – it's not unusual to find devices that have been in use for a dozen years or more. So the question of which contactless technologies could and should be supported was a weighty one.
After reflecting on client feedback and market analysis, we formulated a list of minimum criteria that had to be met:
ISO standard orientation. To provide the greatest flexibility and array of options over the long term, an ISO standard contactless path was critical. It would afford our clients the best means of enjoying more options at lower cost.
Multiple form factor support. The student demographic served by our clients offered significant motivation for us to include support for a variety of form factors, including cards, fobs, wrist bands, stickers and, ultimately, enabled mobile phones.
High security. Security was key, for obvious reasons, but there was also a direct need to address the inherent lack of card security in standard magnetic stripe encoding schemes.
High speed. This was a significant consideration, especially for our clients migrating to contactless from magstripe.
Well-vetted. The contactless choice had to be backed by a successful track record.
Cost effective. Our clients range in size from hundreds of cardholders to more than 90,000, so benefitting from the price compression courtesy of a larger market was also critical.
NFC Today
In the end we chose NFC as it met all of our criteria standards. Beginning in 2010, every Blackboard Transact device we shipped brought NFC compatibility along with it, along with magnetic stripe capability. This enables our clients to manage a migration to contactless at their own pace.
Leveraging the ISO-18096 communication layer, we also "bolted-on" support for a secure FeliCa contactless capability and many of our clients have chosen FeliCa for its price/performance benefits. A recent Transact software update added support for Mifare Classic as well. Today, nearly half of our client base – and growing – can utilize next generation terminal hardware to accept FeliCa or Mifare. Soon our clients will add DESFire EV-1 as a credential option as well.
Predicting the pace with which the Mobile Network Operators, mobile OS providers, handset manufacturers and SIM providers reach agreement on how to work together to offer NFC devices and services has been a difficult proposition in the past. That was certainly true in 2007 when we began our development.
But today nine out of the top 10 handset manufacturers offer compelling NFC devices, and every Mobile Network Operator in the U.S offers NFC handsets. Reflecting on this momentum and considering the real-world benefits NFC has afforded Blackboard Transact and our clients, we could not be more pleased with our choice to make NFC a core part of our architecture.
NFC Next
Mobile devices are incredibly important to the demographic served by our clients, and NFC enabled devices are an important part of our mobile strategy. We envision a day in the near future where a student will register their NFC mobile before arriving on campus, receive their mobile ID credential and then proceed directly to the residence hall, unlock their door, buy lunch, wash their clothes, buy a soft drink, take mass transit and attend the big game, all while using the most critical technology tool they have at their disposal.
This capability will utilize a mobile phone and an app and won't be subject to soft spots in mobile coverage or require add-on components to make it possible. Soon, not only will this level of service be desired by students, but it will be expected by them. Institutions will need this capability to maintain a competitive advantage.
ABI Research estimated that nearly 35 million NFC enabled handsets shipped in 2011, with more than 100 million shipped in 2012. ABI also has increased their forecast, projecting a staggering 1.95 billion NFC devices will ship in 2017, including a variety of consumer electronics devices in addition to enabled mobile phones.
Transact client campuses offer a perfect early-adopter environment for NFC devices, as they're driven by the concentration of likely and motivated users surrounded by an enabled infrastructure. We are excited to see the quantity of and diversity in NFC mobile devices grow, and with it the opportunity to dramatically enhance the level of service to students, faculty and staff.
Meanwhile, every Blackboard Transact reader shipped to a client continues to bring with it an immediate and diverse contactless capability, along with native support for NFC enabled mobile phones when the time is right for the user and the institution. That's a great mix of investment protection and immediate payoff for our clients, making the choice of the ISO-18096 NFC standard pay incredible dividends now and in the future.