New campus cards await Vandy students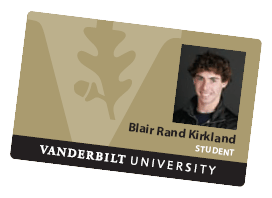 Vanderbilt's student ID card has a new look. But more importantly, its Commodore Card is no longer coded with the student's Social Security number, but instead uses a randomly generated number to identify the student.
Students have until Oct. 12 to replace their existing card with the new one. The card is free as long as the student turns in his old card. If not, he'll be charged a $20 lost card fee.
A spokesperson for the Nashville, Tenn. university said the card was in need of a redesign since it has had the same look for 12 years. But this also gave the school the opportunity to make the card more secure by ditching the SSN on the card.
Read more here.