India: Biometric device deployment at schools not on schedule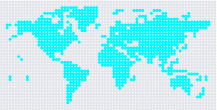 Biometrics were supposed to come to Nashik, India this year, as all ashramshalas and tribal schools were to install the devices to record attendance for students, teachers, employees and officials. However, as the August 15 deadline approached, about ten percent of establishments still weren't finished with the installation.
As reported by the Times of India, the 3,177 establishments have all received the appropriate equipment for the project, but just over 50 establishments still had to upload the data onto the machines.
The school commissioner contends that more than half of the establishments are already recording biometric data, and that the lagging buildings were mainly in remote areas. The school system has also discovered that in remote areas, data may have to be collected through USB drives and uploaded at central locations.
Read more here.