George Mason University's campus ID database compromised by hacker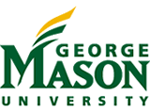 More than 30,000 student and staff records were potentially compromised during a hack of the campus ID card database at George Mason University in Fairfax, Virginia.
Though the school had recently completed the transition from Social Security Numbers to a unique identifier, the SSNs remained in the card system database and thus may have been compromised.
Campus officials discovered the breach on January 3, but the actual date the incident occurred is not yet known.
To read more on the story, check out the following articles:
Hacker compromises data at George Mason University
Private information on 32,000 students and staff was compromised
ComputerWorld article, Jan. 10, 2005
Click here
University suffers massive ID data theft
CNET, ZDNET, Jan. 10, 2005
Click here