Future access control survey results presented, iPod winners announced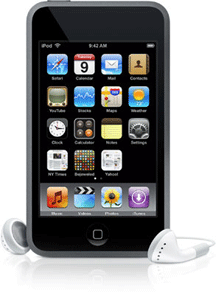 Earlier this year, AVISIAN Publishing surveyed our readers to gain insight into key trends in access control. We investigated a range of areas such as:
future card technologies and form factors,
next generation applications,
desired functionality of new access readers,
and key drivers for future security decisions.
The response from our readers was great and the results incredibly insightful. We will share these results via a webinar on Thursday, Aug. 5, 2:00-2:45 PM EDT click here to register and also via an article to appear online later in the month.
As promised, three survey participants were selected at random to receive an iPod in thanks of their assistance. And the winners are …
Patricia from Cleveland State University: iPod touch
Pamela from Identiphoto: iPod nano
Teresa from Chandler Arizona Police Department: iPod shuffle
Congratulations to our winners and please take the opportunity to learn from the project results. If you are an end user of security technology, the results can serve as a barometer for your organization's future direction. If you are an industry representative they can help you to gauge the market as you plan your product strategy.
Look for the article to be released later this month or take time out to join the webinar held jointly with HID Global this Thursday at 2:00 EDT. Register now.