Episode 6: Will GrIDsure's pattern-based IDs secure the embattled PIN and passcode?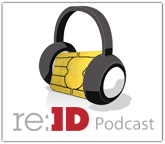 An innovative new technology that strengthens PINs and passcodes with one-time grids and Personal Identification Patterns (PIP) is explored. Executive Editor Chris Corum speaks with the technology's inventors and corporate leaders from GrIDsure on their new pattern-based unique IDs.
Please contact [email protected] with any comments or suggestions.
A brief visual explanation
A user registers by choosing a Personal Identification Patterns (PIP), like the one here on this 5×5 grid.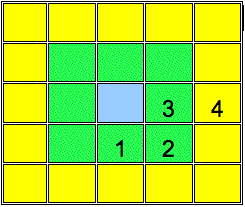 When a user is ready to authenticate himself, he is presented with a 5×5 grid filled with random numbers from 0-9. The one-time PIN for the authentication in this example would be the four numbers in the previously selected pattern 7584.
Click to view older podcasts.