Episode 4: Talking NFC with Innovision Research and Technology's Julia Charnock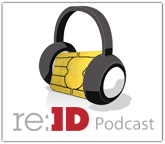 Executive Editor Chris Corum discusses a number of easy do-it-yourself NFC applications, the current state of handsets and tags, and the NFC Innovation Award winners with Innovision's Julia Charnock.
Please contact [email protected] with any comments or suggestions.
Click to view older podcasts.