Episode 17: Maine has privacy concerns with Real ID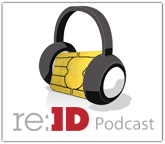 At least 12 states have passed legislation saying they won't comply with Real ID, the federal mandate to secure state-issues IDs and driver licenses. Lawmakers in Main have been particularly outspoken regarding the law. Regarding ID Editor Zack Martin speaks with Maine State Sen. Phil Bartlett about the law and why the state has some concerns.
http://www.secureidnews.com/podcasts for older podcasts.