Episode 16: New HSPD-24 to standardize processes for sharing of biometric data between federal agencies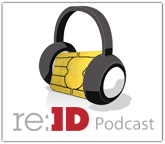 Released in early June, the Homeland Security Presidential Directive 24 (HSPD-24) mandates that U.S. government agencies use a standardized approach in the "collection, storage, use, analysis, and sharing of biometric and associated biographic and contextual information of individuals." The stated goal is to better enable cross-agency sharing of biometric data to identify known and suspected terrorists (KSTs). Host Chris Corum discusses the implications of the new directive with the International Biometric Industry Association's Walter Hamilton.
http://www.secureidnews.com/podcasts for older podcasts.