Episode 13: Passport security with EAC and what that means to you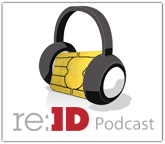 Cryptomathic's Mike Bond talks with host Chris Corum about the efforts to secure e-Passports with the new Extended Access Control (EAC). Bond explains the foundations of EAC and describes how it builds upon the earlier security techniques of Basic Access Control (BAC) to protect the biometrics on the contactless chip. Explore how EAC creates a worldwide PKI, how it impacts issuers and vendors, and whether it will make lines longer or shorter at immigration points.
http://www.secureidnews.com/podcasts for older podcasts.