Episode 12: Does EMV really fight fraud?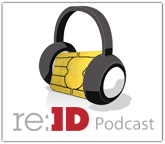 Examining results from the UK's Chip & PIN rollout
With Chip & PIN well established across the UK, fraud figures are painting an interesting picture of its impacts. Is it really making a difference when it comes to the never-ending battle against fraud? Consult Hyperion's Richard Allen discusses card fraud in an EMV world with AVISIAN Executive Editor Chris Corum.
http://www.secureidnews.com/podcasts for older podcasts.