Episode 10: Delving into the Digimarc, L-1 deal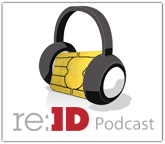 Editor Zack Martin talks to Jeremy Grant, senior vice president and identity solutions analyst at the Stanford Group Company, about the Digimarc selling its identification business to competitor L-1 Identity Solutions. Digimarc had the majority of driver licenses business in the U.S., with L-1 in the second spot. With Real ID around the corner why did Digimarc choose to sell now? What does this mean for the driver license market? Listen and find out.
http://www.secureidnews.com/podcasts for older podcasts.