Enhanced security & contactless / mag stripe hybrids on campus in '05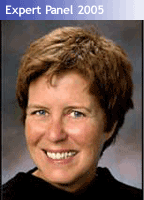 A panel of ID industry experts provided predictions for 2005. One of these glimpses into the future will appear here each day during December.
by Holly Sacks, Vice President, Marketing, HID Corporation
We see the continuation of two significant trends in the University card market in 2005. The first is the ongoing need to provide enhanced security for students, faculty, support staff, and visitors. The campus environments provide some unique challenges in that populations are highly diverse and there is a high degree of student, visitor, and support staff turnover.
Most campus environments are characterized by full public access, selected facilities and services must be accessible seven days a week, day and night, and the levels of and types of security required in various facilities are variable. Student dormitories for example, need to be secure from unauthorized entry, but student bookstores want customers to come and go freely, but bookstore management needs to make sure that only purchased items leave the store. These security challenges are not limited to access control, but we believe that advances in access control technologies can certainly provide highly effective tools to campus security managers.
This leads to the second area where we see significant trends for 2005. That is in the area of wide-spread deployment of contactless smart card technology. The basic technology and building blocks are already in place. The trend in 2005 will be in the areas of integration tools and systems solutions. Companies focused in these areas are developing ways to enable campuses to take full advantage of the benefits of contactless smart card technology. These benefits are pretty compelling, especially in complex campus environments. Contactless smart card technology enables multiple security levels – from basic facility access control utilizing a campus ID card and a contactless reader, to readers with keypads that require PIN verification, to biometric verification for tightly-controlled access to high-security facilities such as scientific testing laboratories or archeological artifact storage areas.
The latest smart card innovation that will have a significant impact in 2005 is in the area of providing multiple access control technologies on a single card. This enables campus security managers to protect their investments in current access control readers such as magnetic stripe while migrating to contactless smart card technology readers in new or facilities that need a higher level of security. By adopting a campus card that carries both contactless smart card technology and a magnetic stripe, migration is both seamless and cost-effective. Because of ongoing technology innovation, the cost of adopting this technology is becoming increasingly attractive and in most areas, comparable to previous generation technologies such as proximity technology. Additionally, suppliers such as HID have made considerable investments in ensuring that it is as easy to deploy contactless smart card technology as any of the other, less sophisticated alternatives.
The significance of adopting contactless smart card technology for access control cannot be underestimated when seen from the perspective of the multitude of opportunities to utilize that same card to provide additional capabilities and services on campus. Cashless vending for cafeteria services, library check out services, logical access control to online research and other digital resources, pre-paid parking facility access, stored value debit purchases for bookstores and other campus retail facilities, automatic access to students events and activities, transit passes for on campus or near campus transpiration services are just a few examples. Contactless smart cards can support all of these services and more. In 2005, we expect to see an even higher level of investment on the part of various hardware, software, and system integration vendors to deliver cost effective, easy to use capabilities to contactless smart card technology adopters.
---
Visit HID on the web at www.hidcorp.com>/a>.