Coming soon to a campus near you: virtual digital credentials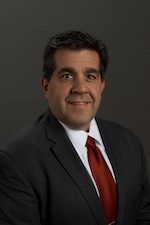 Spend time around a college campus these days and it will become apparent just how attached students have become to their mobile phones. Whether texting, listening to music, playing games, checking out the latest app or talking to a friend, they are constantly interacting with their phones and are among the first to grow up with an expectation of continuous connection.
Up until this point, the campus OneCard had been a way of life for students — enabling access to campus buildings, the dining hall and for payments for vending and laundry services. But when you consider students' reliance on their cell phones – always on, always on them – it is clear that the plastic campus card, as we know it will evolve and mobile technology will be a big part of that transformation.
Indeed, adoption of mobile tech seems to be heading in only one direction: up. There were nearly 6 billion mobile phone subscriptions worldwide in 2011, according to the International Telecommunication Union, a branch of the United Nations. And it's estimated that 5 billion people will have smart phones in the next five years, giving those people access to the mobile Internet and apps. In the United States alone the majority of American phone owners now have smart phones.
Leading the charge in the evolution of campus card programs are the tech-savvy students themselves who have expressed a desire for more convenience when it comes to their campus credentials. They also want safety and security on campus to be as unobtrusive and transparent as possible and they want technology to make their lives easier.
SecurityInfoWatch.com has reported that two-thirds of students are interested in using their phone in place of an ID card. They feel that they are less likely to lose their phone than an ID card, and it's so much easier to use an app on their phone versus digging into their bags for their campus cards.
NFC and its role in cell phone technology
The desire to use a cell phone as a credential can also be tied into the current discussions on near field communication technology. NFC is expected to become a widely used system for making payments by smart phone in North America. Which means the smart phone will not only be used as a digital credential, but will be used for cashless, card-less payments. NFC is one way we could replace our wallets with one embedded in our smart phones.
There are already apps in the market, such as ones offered by Starbucks, PayPal, Level Up, Apple Passboo, and Isis, where users create an account and use the app for direct payment.
And at Mount Holyoke College in Massachusetts, MyPay, a new mobile payments app that is patent pending, is enabling students to pay for purchases around campus, in vending and laundry machines, at dining locations and more. It is also used as a virtual campus ID card. The product is expected to soon feature an off-campus capability for food ordering.
The need for new is rapidly approaching. If you want to better engage your current and prospective students, you need to take a closer look at mobile's role at the center of the student experience. Get immersed in conversations about mobile on your campus and be sure to let your IT department know that the trend among campus card providers is to transition the credential to the cell phone. It's a step in the right direction.
About the AVISIAN Publishing Expert Panel
At the close of each year, AVISIAN Publishing's editorial team selects a group of key leaders from various sectors of the ID technology market to serve as Expert Panelists. Each individual is asked to share their unique insight into what lies ahead. During the month of January, these panelist's predictions are published daily at the appropriate title within the AVISIAN suite of ID technology publications: SecureIDNews, ContactlessNews, CR80News, NFCNews, DigitalIDNews, ThirdFactor, RFIDNews, EnterpriseIDNews, FinancialIDNews, GovernmentIDNews, HealthIDNews, FIPS201.com, IDNoticias es.