Cindy McCall promoted to CBORD's vice president of marketing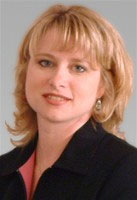 Cindy McCall, former marketing director for campus card provider CBORD, Ithaca, N.Y., has been named the company's new vice president of marketing tasked with overseeing the promotion and marketing of the company's entire product line, including campus and cashless card systems, food and nutrition service management software, housing and judicial process management software and integrated security solutions.
McCall's primary responsibilities will include targeting marketing efforts to the health care, college and university, continuing care, and corporate industries; branding the CBORD image and name; and providing both the CBORD marketing team and clients with the necessary support to achieve their objectives.
McCall joined CBORD in 2002 as a marketing manager, and in 2005 was promoted to marketing director.