CBORD Releases New Epic Card Reader – More Functionality, Less Hardware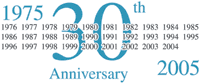 The CBORD Group Inc. today announced the release of its Epic card reader designed to provide maximum performance in a small, comprehensive package. The Epic integrates with CBORD's Odyssey Privilege Control System (PCS) and provides a dependable and affordable card reader for locations on campus that need to verify student status or accept payment for goods or services.
CBORD's newest card reader offers the same reliability and operability features of previous terminals, but it also has an internal network card for TCP/IP communications (no converter required) and an integrated receipt printer. In addition the Epic can be equipped with an optional cash drawer.
According to National Sales Manager Read Winkelman, "We've been looking for a reader that would provide integrated TCP/IP communications as well as meet our requirements for user operability. When developing new hardware offerings, we pay attention to the number of keystrokes required to perform certain transactions, key location, and card swipe read rate because those things are important to our customers. The Epic met our requirements."
The Epic spent time racking up transactions during beta testing at Indiana State University. Pam Dwenger, Systems Coordinator for Auxiliary Services at Indiana State, remarked that "During the beta testing the Epic unit performed exceptionally well and was well received by the dining services staff." She went on to say that "We especially liked the unit's compact size and the elimination of the Ethernet converter."
Training of personnel was also a key issue for Ms. Dwenger, "From a training standpoint, I particularly liked the fact that we could change the names of the tenders on the terminal to what we call them at our campus, and that all cash and declining balance sales were done in exactly the same manner, with the tender being selected from a list on the screen." Ms. Dwenger summed up her beta testing experience with the Epic a final note that "The checkers and managers were all excited and asked, 'When are we getting these?'"