Card Systems key components of campus security programs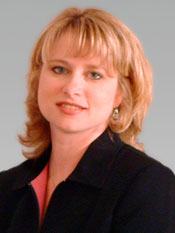 The arena of campus security technology has a vast array of platforms and peripherals to choose from. Analog and IP cameras, all the way to logical and physical security which includes intrusion detection, access control, and mass notification systems—all these and many more span under this enormous security umbrella.
In 2011, however, more universities will come to recognize another solution as a key component in a holistic campus security program: the campus card system.
In the early days of the campus card industry, card operations fell largely in the realm of dining services, used mainly for tracking meal plan usage and, of course, identification. As systems evolved and features like discretionary purchases, vending, copying and printing, and the like were added to card programs, many card operations began to move into departments like business services, residence life and facilities.
Meanwhile, access control and alarm management were handled largely by security departments, often with separate software systems featuring little or no communication with the card system.
Today, the reach of campus card systems extends into every aspect of campus life and beyond. Security has become a much more important aspect of the systems with the many robust features they provide. For example, when a robbery is reported in a residence hall, security personnel immediately look to the card system to determine the identity of the cardholder that gained access to the unauthorized area.
When integrated with surveillance cameras, the cardholder's picture may be easily verified and compared to the video for a positive identification of the perpetrator. In areas where loitering, forgotten items, or theft is a concern, intelligent video solutions provide excellent means to become proactive instead of reactive.
As we enter 2011, this trend will continue and the importance of card systems in enhancing security programs will be recognized by even more universities. More than a system for tracking meal plans and discretionary dollars, a full-featured card system empowers security officers to make informed decisions in a timely fashion. Campus card employees should keep the lines of communication with security departments open—this partnership is becoming more important than ever.
---
About the AVISIAN Publishing Expert Panel
At the close of each year, AVISIAN Publishing's editorial team selects a group of key leaders from various sectors of the ID technology market to serve as Expert Panelists. Each individual is asked to share their unique insight into what lies ahead. During the month of December, these panelist's predictions are published daily at the appropriate title within the AVISIAN suite of ID technology publications: SecureIDNews, ContactlessNews, CR80News, NFCNews, DigitalIDNews, ThirdFactor, RFIDNews, EnterpriseIDNews, FinancialIDNews, GovernmentIDNews, HealthIDNews, FIPS201.com, IDNoticias es.