Card printers: How to protect your investment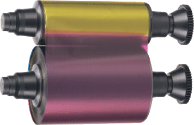 The sheer number of card printer manufacturers and models available to a university can be a difficult decision to navigate. But just as important as selecting a printer is protecting your investment over the longer term.
There are a number of issues that an institution should consider when thinking about buying a new card printer, says Joe Wright, director of engineering at ColorID.
It's reasonable to assume that a card printer's lifespan hinges on its durability, but more important than the printer brand is knowing how it will be used.
"While most of the manufacturers have gone from a metal to plastic build there are ones that are built better, stronger and smarter than others," Wright says. "Determining your printer needs by price alone is not the best practice. Know what you print, how much you are printing, your printing environment and your maintenance capacity."
Establishing your needs and system requirements will go a long way to deciding which make and model will fit your needs. Value on the dollar is a common concern for any university, and Wright explains that a card office can certainly get their money's worth from the right printer.
"It is important to understand what your production levels are. If you only print a few cards annually then, yes, a non-professional, entry level printer will work just fine," says Wright. "If you produce a high number of cards, and need to depend on a printer being reliable at that level of production, it is best to purchase a professional series printer."
Wright makes the distinction that professional series printers tend to carry a heftier price tag, but it's an expense that comes with better parts and customer warranties.
Accidents happen
The process of choosing the right printer for your specific needs is vital, and makes a noticeable difference over the lifespan of your card production process. Unfortunately, printers – as with any other consumer product – will malfunction or simply break over time.
In such an event, Wright assures the consumer that their investment can still be protected.
"The first step when a printer stops working is to call a qualified technical support representative. That technician may be able to help you through some adjustments or settings to get you back up and running right there over the phone," says Wright. "If not, they can help facilitate setting up a service call."
In the event that unexpected services are required for a printer, there are a few different avenues by which a customer can rectify their printer's problem. Wright explains the three options:
Depot. This method requires that the printer be sent in to the service center to be fixed and only covers the parts and labor required to bring the printer back to working order. Depending on the manufacturer may or may not include replacing the printhead.
Overnight Replacement (Full Extended, Loaner, etc.). This enables the customer to call in for support and once the tech support team deems that printer to be faulty, a replacement printer will be shipped overnight. Once the printer arrives the following morning, the customer returns the non-working model, and depending on what printer manufacturer, will either get the original printer back or keep the loaner.
Onsite. Perhaps the most customer-centric option, onsite services see a repair technician come out to the printer's location to attempt service the machine with the parts they feel are need of replacement.
These processes are anything but ideal, and nothing short of a nightmare for card offices that are responsible for issuing credentials to thousands of students. It's for this reason that some universities would consider purchasing a back-up printer, another decision that Wright stresses should be considered carefully.
Keeping a back-up printer depends on three things: production volume, whether you can afford to be without a printer, and your budget, says Wright.
"Many times we see situations where a printer cannot be fixed over the phone and needs to be serviced yet the location has to produce cards at that moment," he explains. "If your situation is flexible enough that if your office were down for a day or two and nothing would be affected, then going without a back-up or loaner printer could work out fine."
There are, however, a number of institutions that simply cannot afford to be out of commission. "If your production model requires that you are printing all of the time then you cannot be without a printer, then a back-up would be necessary," Wright explains. "Having an identical backup would be ideal, as it would require minimal adjustments and allow the consumer to just plug in play. However, if your budget doesn't allow for that, a refurbished printer will do just fine too."
You break it, you buy it
High-end card printers are expensive pieces of equipment that house expensive parts and components. In the unfortunate event that a printer or one of its parts is broken but still reparable, another decision comes into question: should you repair or replace?
According to Wright, there may be certain components that, when broken, will make more sense to start from scratch.
"A printer's main board is typically the most expensive item that could break. Another thing to consider when deciding if it is best to repair or replace is the labor cost incurred to repair," Wright says. "Depending on the make and model it may physically take hours to complete one repair. This cost, along with the printer age and overall condition may be the deciding factor, it just might be best to invest in a new printer and receive the new warranty that goes along with it."
Wright also implores consumers to always receive a quote prior to any repair work being done on your printer, and then work with your account representative on what options you may have. Typically, the repair vs. replace debate ends in one of three ways:
Repair the printer and hope it doesn't break again.
Repair the printer and then purchase an extended warranty on it.
Don't repair the printer and use it as a trade-in for a new unit.
Advancements in printing
Historically, the maladies that could befall a card printer were serious concerns that could cripple card issuance in one fell swoop. As Wright explains, advancements in printing technology, modularity in particular, have made servicing printers a more manageable affair.
"Modularity allows the effected portion of the printer to be serviced while the rest of the printer can continue to be used," says Wright. "Even with a modular style printer you use each piece of that in daily production, but as an example, if your lamination unit goes down you could in theory remove it, send it off to be repaired but still use the printer, encoder and flipper unit."
The advent of modular printers occurred, in part, as the need for depot services increased. "We feel the transition to a modular approach came about to be more flexible for the end users," says Wright. "Don't need dual sided printing now? Just add the dual sided module when you are ready, without the need to purchase an entirely new printer."
A labor of love
As with any purchase, protecting an investment comes down to how you treat it in daily practice. For something as cornerstone as a card printer, regular maintenance is a must.
Wright stresses that, for many, ID printers need to be able to print on a consistent basis, day in and out – which is why he prescribes a regular tune-up.
"Whenever your card office has down time get your printers tuned up and get piece of mind that you're ready for the masses," he says. "A tune-up generally includes upgrading firmware, thoroughly cleaning the printer via card path, inside the case and around the outside, calibration of all printer sensors and checking the alignment to properly ensure card production."