Campuses 'leapfrog' card technologies to improve security in '05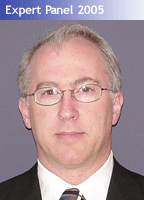 A panel of ID industry experts provided predictions for 2005. One of these glimpses into the future will appear here each day during December.
by Dennis Caulley , Vice President, Marketing, AccessID

We are seeing more schools opt for proximity / contactless technology as either an upgrade to existing magstripe based access control, or for their first installation of access control. University campuses are beginning to follow in the footsteps of the corporate campus. Corporate security directors transitioned to prox/contactless rather rapidly in the 90's as card and reader costs dropped. Convenience and reduced service costs made the value proposition quite reasonable for the business community.
However, since most university card programs did not originate as part of a security access control system, but rather as part of a food service, library or general photo ID system, the extra cost for proximity / contactless cards made little sense. Today, we are noticing more schools taking into account security and building access as a critical application in the overall card program.
Usually, the Facilities or Safety group on campus is the most motivated to transition the physical access control technology from magnetic stripe to prox/contactless because they are most aware of the inherent security and operating cost advantages.
The exciting aspect for universities is that they are in a great position to leap-frog the original prox/contactless technology and move right into the current state-of-the-art – which operates at a higher radio frequency, and offers much greater flexibility.
The new prox/contactless technology (HID's iCLASS, for example) is capable of doing much more than simple access control. It is really a complete platform that allows additional applications like network sign-on, time and attendance, mustering and biometric verification to be added onto the card.
Of course, the critical issue for universities is to first decide what applications are most important, and then investigate which card technology can best serve each application. Magstripe will continue to be a very cost effective technology for many applications. Hence, most cards will include a magstripe along with prox/contactless technology.
The advantage of this new contactless platform as opposed to previous prox technology is that applications can be added onto cards as time goes on. Basically, the investment in today's readers is protected because they will be able to read and operate with "tomorrow's" cards.
And most importantly (from the business officer's point of view), the base level of this new platform can be installed for less than the "old" prox platform. As future applications are needed, more powerful cards and readers would need to be added to the platform, but that could be done on a gradual basis as the needs arise and solutions are developed.
This is a great opportunity for universities to bring their security up to the state of the art and position their card programs for the next wave of nifty card applications.
---
Visit AccessID on the web at www.secureaccessid.com.