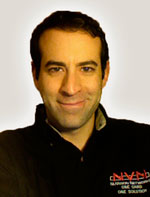 Five years won't see much change
My revolutionary opinion is that in the next five years the campus ID will look… drumroll please… the same as it did for the past five years.
At least for the vast majority of campuses.
The buzz of the moment is the "smart phone as card." While this concept offers convenience for the student, it is not necessarily practical for the One Card program. For most campuses the One Card program is an auxiliary function and is best served operated as a revenue-generating business unit.
Nearly every campus with a One Card program generates revenue from replacement card fees and in many schools, this may be the only source of revenue. Replacing the ID card with a phone also replaces all of that lost card revenue. Not to mention there is no school that could every completely do away with the plastic ID card. What about for conferences and Summer camps? The less-than-a-dollar mag stripe card, love it or hate it, is still the most cost-effective credential out there.
I recently spoke with a university who just went to all iClass cards. This school enjoys wintery weather for a good part of the year, and as I'm sure many of you have witnessed there is no better ice scraper for your car in a pinch than the good old ID card.
This particular school was not expecting to replace a large number of malfunctioning cards that while they look fine from the outside, have broken internal antennas. A huge cost for something that was supposed to end up reducing their costs.
Believe it or not, hundreds of campuses across the country still only use their ID cards for, well, identification. They dream of being able to accept their cards for purchases at the bookstore and for parents to add money to their student's account online. They're not concerned with how they can make something, anything into an iPhone app. Launching a cost-effective One Card program that is both beneficial to the students and just as important to the university is the overriding goal.
That being said, it is highly recommended to "future proof" your system as much as possible. A great area for this is your electronic door access readers. New readers are coming out on the market very soon that will accept mag stripe, prox, contactless and even NFC – just in case the smartphone does finally enter the mainstream college market.
This type of reader is great because it allows you to accept your expensive iClass or even prox card, but distribute the more cost-effective mag stripe card to your Summer groups. At a minimal increase in up front cost you're well prepared for the next 15+ years of credential technology.
In summation, the "future" of the ID card we will see promoted at places like the upcoming Annual NACCU conference will remain just that for the mainstream campus community, the future. But we'll rely on the handful of campuses that will take the leap and do the pilot programs and become the case studies to hopefully make that future come a little faster for the rest of us.
About the AVISIAN Publishing Expert Panel
At the close of each year, AVISIAN Publishing's editorial team selects a group of key leaders from various sectors of the ID technology market to serve as Expert Panelists. Each individual is asked to share their unique insight into what lies ahead. During the month of January, these panelist's predictions are published daily at the appropriate title within the AVISIAN suite of ID technology publications: SecureIDNews, ContactlessNews, CR80News, NFCNews, DigitalIDNews, ThirdFactor, RFIDNews, EnterpriseIDNews, FinancialIDNews, GovernmentIDNews, HealthIDNews, FIPS201.com, IDNoticias es.