Campus card programs: dramatic innovation needed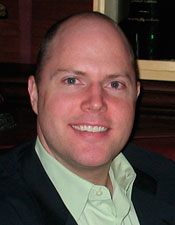 Campus card programs continue to grow in scale and scope. Once just simple systems used to administer meal plans, campus card programs are becoming more and more complex financial instruments accepted for payments everywhere on and around campus, and even online.
Correspondingly, the cost to deploy and manage mission critical campus card systems is ever increasing. Not to mention that the regulatory, security and redundancy requirements are also becoming increasingly onerous. Congress is taking unprecedented steps to further regulate the payment industry, and one has to wonder how this may ultimately impact Campus Cards.
Despite these trends, campus card programs still bring meaningful operating efficiencies to educational institutions by eliminating cash handling, reducing labor costs, consolidating reporting, increasing security and more. The next big milestone in the campus card industry must be to discover and realize dramatic cost efficiencies and service improvements by utilizing next generation web-enabled technologies and business models.
Eight Predictions for 2011:
Web-based technologies and cloud computing will continue to accelerate innovation while reducing capital and administrative costs.

Federal regulation of debit card programs will increase and Congress may ultimately mandate rules specifically for the campus card industry.

Campus card systems developers and manufacturers will more aggressively adopt global payment standards, giving end users more choice and flexibility while also enabling increased collaboration and integration between service providers.

Point-of-sales terminal technologies will keep getting better, faster and cheaper.

Wireless networks will evolve to the point that they provide a secure, PCI compliant alternative to transmitting financial information over school networks.

Social media will make it easier than ever before to communicate with cardholders and leverage campus card programs to deliver relevant and valuable offers from accepting locations.

Adoption of contactless technologies for consumer payments will continue to underperform expectations. Magstripe cards will endure and prevail again as the preferred payment technology in 2011. However, contactless will thrive for access and security related solutions.

More companies will develop and offer financial aid disbursement solutions as part of their standard product/service mix.
---
About the AVISIAN Publishing Expert Panel
At the close of each year, AVISIAN Publishing's editorial team selects a group of key leaders from various sectors of the ID technology market to serve as Expert Panelists. Each individual is asked to share their unique insight into what lies ahead. During the month of December, these panelist's predictions are published daily at the appropriate title within the AVISIAN suite of ID technology publications: SecureIDNews, ContactlessNews, CR80News, NFCNews, DigitalIDNews, ThirdFactor, RFIDNews, EnterpriseIDNews, FinancialIDNews, GovernmentIDNews, HealthIDNews, FIPS201.com, IDNoticias es.