Campus card legislation, mature systems, and new technology at OSU in '05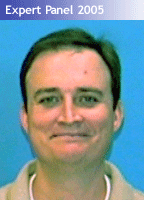 A panel of ID industry experts provided predictions for 2005. One of these glimpses into the future will appear here each day during December.
by Jon Gear, Director, BuckID, The Ohio State University
In Ohio we will continue to be concerned over the bill being debated in the Ohio House and Senate (House Bill 162). The bill will have significant repercussions on our ability to continue to offer the type of program we believe the students want. The bill is written from the business perspective and not from the student or university perspective. The bill essentially wants to mandate that a program offering card-based payment services to students on campus must also make the acceptance available to off-campus merchants.
We installed the Blackboard UNIX Edition Transaction System in the summer of 1994. We have reached the 10 year milestone and we are beginning to evaluate key aspects of the system. Should we implement the ESuds model in our laundry rooms? How much longer do we depend on serial communications? Have the experiments using RF communications at off-campus merchants and mobile hot dog carts proved themselves worthy or will we need to explore other avenues? I feel there will be many of us "old-timers" that will be asking these same questions over the next 12 months.
I see the universities changing the way they operate. I am seeing a higher focus on intradepartmental communication. I see a motivated group of young people energizing the education work place. With the job market as it is, you will see more students staying in school longer. You will also see students applying for positions within the university in favor of a more stable work environment as opposed to the private sector.
---
Visit the BuckID program on the web at www.BuckID.com.