Bear Bucks continues off-campus expansion at St. Louis school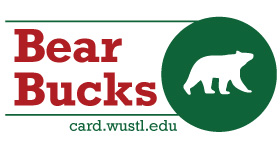 The Bear Bucks program at Washington University in St. Louis has expanded to include 19 off-campus merchants, up from the two businesses it initially included when the off-campus program first debuted last year. And more businesses are on the way, said Rachel Reinagel, campus card services manager.
Factors such as accessibility, popularity with students and image are all considered when deciding whether or not to accept a business into the Bear Bucks program, said Reinagel.
Since the program began last year, some businesses have sought a way to accept Bear Bucks for deliveries on campus. That may soon become a possibility.
"Delivery is a logistical problem," Reinagel said. "The numbers that are tied to the accounts aren't physically on the ID cards, so you couldn't call in and give your account number to businesses over the phone. Right now, transactions only work by physically swiping the card. However, we are in the process of looking into mobile scanners."
Read more here.