AccessID names Dani Brunner Western Regional Manager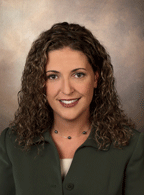 AccessID, a subsidiary of HID Global, has named mid-Atlantic regional manager Dani Brunner to a new position as AccessID's Western regional manager, signaling the company's commitment to the identification systems channel. Her responsibilities will include ID Systems channel sales in all states west of the Mississippi.
IRVINE, CA.–HID Global, a leading manufacturer in the access control industry, announced that Dani Brunner, HID's Mid-Atlantic regional manager for the installing channel, has accepted the newly created position of Western regional manager for the AccessID subsidiary of HID Global. Reporting to Chris Sincock, vice president of business development, Ms. Brunner will be responsible for sales to the Identification Systems channel in all states west of the Mississippi River, effective January 1, 2007. By working with AccessID customers at all levels, Ms. Brunner will work to provide channel partners with additional resources for sales support and technical expertise.
Brunner's appointment reveals HID Global's commitment to the Identification Systems channel. Bringing almost a decade of experience in the access control industry to AccessID, Ms. Brunner is uniquely qualified to continue efforts to build a strong Identification Systems channel and market for secure, value-added credentials.
"I have enjoyed working with the integrator market since 1997. During this exciting time, we have seen the industry evolve. The future is bright for HID Global and my new role will allow me to grow with the company," said Dani Brunner, AccessID's Western regional manager. "We will continue to strive to achieve your goals as a product solution provider."
Prior to joining HID Global, Ms. Brunner was with Sonitrol Security and also held positions of increasing responsibility at ASSA ABLOY USA.
AccessID specializes in using the advanced technologies of HID, Indala and other technology providers to provide custom, secure card solutions for the electronic identification market. With the ability to combine proximity, iCLASS®, DESFIRE®, barcode, Wiegand, magnetic stripe and contact smart card technologies all on one card, AccessID enables the creation of innovative, custom solutions at the time of manufacture. AccessID is dedicated to serving this market niche and training dealers, and end-users alike, on new technologies as well as bringing technology card manufacturing directly to the photo ID and access control installer.
About HID Global
HID Global is a leading manufacturer in the access control industry, serving customers worldwide with proximity and contactless smart card technologies; central station managed access controllers; secure and custom card solutions; digital identity and photo card management software solutions; secure card issuance solutions; and RFID electromechanical cylinders. Headquartered in Irvine, California, HID Global operates international offices that support more than 100 countries and is an ASSA ABLOY Group company. To learn more, please visit www.hidcorp.com.