2012 to Take Credentials Mobile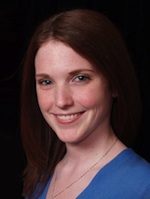 2012 will be a year for re-examining our definition of a card office. As credentials expand from cards to phones, increased adoption of mobile features and near field communications will change the way we think of credential management on college campuses and beyond.
Already, campus identity and access system providers are making it easy to leverage omnipresent smart phone technology for the credential part of such solutions. Popular mobile applications are springing up on college campuses everywhere.
For example:
When students leave their ID cards in their residence hall rooms, a simple text message on a phone can grant them instant access with online, electronic access readers.
Master keys, the loss of which can incur very high costs, can be replaced with temporary privilege elevation (short periods of an hour, or days), activated by text message. Notification of this special access can be sent to the area owner (e.g., room occupant), alerting him/her that access has been granted.
Students can make informed dining choices with mobile access to nutritional information and filtering for allergens, dietary preferences, etc.
Mobile balance inquiries, lost card reporting, etc., make it easy to stay on top of campus card accounts.
Geo-location applications are gaining popularity with campus safety and security departments. Geo-location allows the system to require device proximity for a successful access attempt (i.e., the phone must be near the door for it to open).
2012 will see a continuation of the mobile trend and we will see increased adoption of NFC technology, previously seen as futuristic but now in use on multiple U.S. campuses.
With NFC, a smart phone typically emulates a campus smart card, enabling identical transactions with the phone without the card's physical presence. College students are rarely found without their smart phones, so it makes sense to leverage these as secure identity objects.
Pilot projects are already underway as these applications become more widely available. At the moment, the market is transitioning to more phones being sold with native NFC compatibility; and universities and providers alike are adapting to this. For example, CBORD already supports MIFARE Classic and MIFARE DESFire EV1 for secure card emulation on mobile devices—which are available today.
As functionality on the phone increases, however, the campus card as we know it is not going away. Rather, the added convenience of tying privileges to a phone as well as a card will complement a well-structured one-card program by adding convenience, improving accessibility, and paving the way for the latest technology innovations.
About the AVISIAN Publishing Expert Panel
At the close of each year, AVISIAN Publishing's editorial team selects a group of key leaders from various sectors of the ID technology market to serve as Expert Panelists. Each individual is asked to share their unique insight into what lies ahead. During the month of January, these panelist's predictions are published daily at the appropriate title within the AVISIAN suite of ID technology publications: SecureIDNews, ContactlessNews, CR80News, NFCNews, DigitalIDNews, ThirdFactor, RFIDNews, EnterpriseIDNews, FinancialIDNews, GovernmentIDNews, HealthIDNews, FIPS201.com, IDNoticias es.