NFC pilot at Arizona State breaks new ground for physical access, learn about it live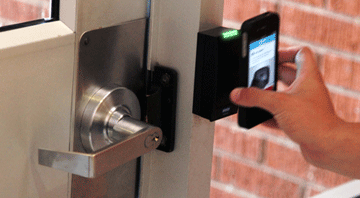 This summer a group of students at Arizona State University used mobile phones to enter residence hall and even their dorm rooms. Blackberry, Android and iPhone handsets were outfitted with near field communication (NFC) for physical access. HID Global credentials were provisioned to the smart phones for communication from handset to door.
Trial participants shared their experience in a series of surveys and these results will be shared in a lunch meeting in Orlando at the ASIS conference on Monday, Sept. 19 from 12:00 p.m. to 1:00 p.m. If you are in the Orlando area or participating in the ASIS event, you are welcome to attend. CR80News' Chris Corum will moderate a panel including Arizona State's Laura Ploughe and senior execs from HID Global, ASSA ABLOY, and Research in Motion.
Click here to register or learn more.