CR80News | Advertise
2013 Media Kit available now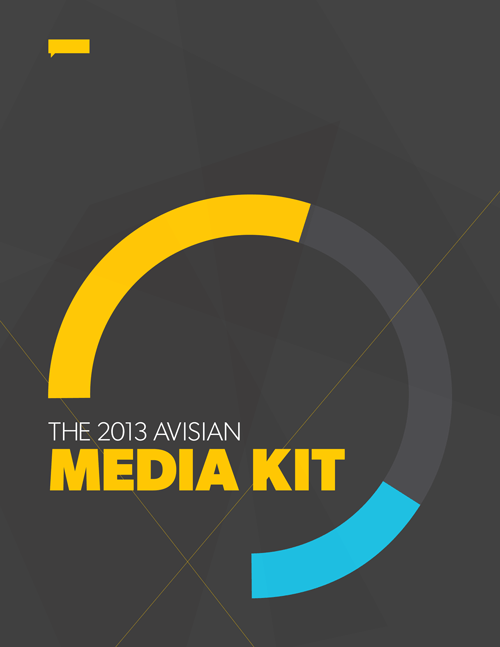 Download the 2013 AVISIAN Media Kit
Are you looking for a comprehensive advertising plan? AVISIAN Publishing gets your message to potential customers from all angles.
Our suite of identification technology publications provides highly targeted coverage for all ID market verticals, and to supplement our powerful online advertising, email eDigests are sent weekly to thousands of opt-in subscribers. Decision makers around the globe have opted to have these newsletters sent directly to their inbox, creating a perfect opportunity to showcase your offerings to a captive audience.
In addition to our online sites, we publish two print magazines: Regarding ID (Re:ID) and CR80News Magazine. With more than 15,000 subscribers and bonus distribution at the industries most respected events, AVISIAN's print magazines offer unprecedented value for your print dollar.
Detailed information including specifications, calendars, subscriber statistics and rate cards is available at our advertiser portal: http://www.avisian.com/advertise.
If you have any questions, please feel free to call Chris Corum at 850-391-2273 or send email to advertise@avisian.com.
AVISIAN in print
CR80News Magazine
Twice per year, CR80News' heralded campus card coverage moves from the online world to the print. The magazine is published to coincide with the two major industry events that serve the college and university ID market. Each issue mails to 5,000 subscribers and is distributed on site at the National Association of Campus Card Users (NACCU) Annual Conference (Spring Issue) the National Association of College Auxiliary Services (NACAS) Annual Conference (Fall Issue).
Regarding ID (Re:ID) Magazine
This 68+ page, full-color magazine blends exceptional style and top quality content. Best-in-class articles from our family of online ID technology publications are complemented by original features to create each quarterly issue. As Re:ID enters its fifth year of publication, it reigns as the industry leader, both in substance and subscribers.
AVISIAN online
ContactlessNews.com
One of the hottest growth areas in personal identification and the smart card market is contactless or radio frequency identification. It is the technology of choice in many payment, secure document and transit applications. ContactlessNews is the only publication focused exclusively on the worldwide contactless market, with content ranging from logical and physical security, transit ticketing and fare collection, payment, identity, and more.
CR80News.com
CR80News is the best resource for up to date news on the technologies, players, and products in the campus ID card market. We cover both the well-established and the cutting-edge use of magnetic stripe, barcode, proximity, smart card and biometric technologies in closed system ID projects. Though higher education is the main focus of the publication, K-12 campuses and corporate campuses are also represented in both content and audience.
DigitalIDNews
The issuance, management, and protection of individuals' digital identification has emerged as a heated battleground between privacy rights and personal protections. This is the realm of DigitalIDNews and it is the security and credentialing market's next great frontier.
FIPS201.com
FIPS201.com is a news source and product directory for identification technology offerings approved for use under the FIPS 201 standard and the HSPD-12 mandate. Government agencies are required to purchase products from a list of specific GSA approved products that have gone through a rigorous testing process to ensure that they are compliant with the new standards. FIPS201.com makes this process simple, offering a comprehensive list, complete with photos, brochures, product descriptions and contact information. Paired with the latest in FIPS 201 news, events and multimedia information, it offers readers a one-stop shop for all FIPS 201 information.
IDNoticias.com
Recognizing the importance and growth of the Latin American ID technology market, IDNoticias delivers Spanish versions of the most relevant and up-to-date news from AVISIAN's suite of identity publications. IDNoticias is emerging as the go-to site for decision makers in the growing Latin American ID, security, and credentialing market.
NFCNews.com
NFCNews explores the development and implementation of Near Field Communication, a short-range wireless technology that promises to revolutionize contactless identification, payment, access, and more. It is the only dedicated source for independent NFC technology coverage.
RFIDNews.org
Few technologies posses the growth potential of radio frequency identification (RFID). With sales projections in the billions of units, every company that manufacturers, distributes or sells a product will eventually be impacted. RFIDNews has quickly established itself as a thought leader in the important and sometimes controversial use of RFID for logistics, inventory management, and other emerging applications.
SecureIDNews.com
In our security conscious world, governments and corporations spend billions of dollars annually to protect individuals, assets, and data. SecureIDNews is the best resource for news on the wide array of ID and authentication technologies. Our coverage of world-changing programs such as ePassports, travel credentials, military IDs, national ID cards, and driver licenses attract government decision makers from around the globe. Our focus on the merging of physical and logical security has built a loyal following from corporations large and small.
ThirdFactor.com
ThirdFactor investigates the application biometric technologies across the spectrum of identification and security markets. The range of biometric modalities are covered along with the latest news, case studies and product developments.
---
Detailed information including specifications, calendars, subscriber statistics and rate cards is available at our advertiser portal: http://www.avisian.com/advertise.
If you have any questions, please feel free to call Chris Corum at 850-391-2273 or send email to advertise@avisian.com.