Thursday, October 24, 2013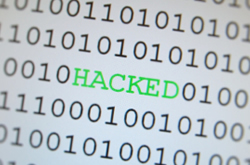 More than 9,000 former law students and applicants at the University of Arizona are at risk of identity theft following a recent computer security breach, according to azstarnet.com.
Thousands of names and Social Security numbers were potentially compromised during the hacking incident which reportedly occurred in late July. In this case, students and applicant data was stored "in error" on a public server that hosted the university website of the UA's College of Law. This incident marks the third time in less than two years that UA has announced breaches of its computer systems.