Wednesday, December 12, 2012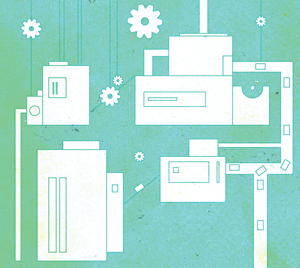 Navigating the showroom floor
Employee ID credentials have advanced greatly in recent years, but as new security features and materials are added to the mix one constant remains: the need to print and personalize the badge.
Choosing the right card printer is like purchasing a car in that the buyer must balance wants and needs. While the organization may want the Ferrari of printers they must ask, is it feasible? Reliable? Maintainable? Will they even know how to drive it?
These are concerns that decision makers from every company–large or small–grapple with when investing in a card printing system.
There are 1832 words in the rest of this article …
Library Access Required
Library subscribers have access to the full archives of more than 10,000 original news items and feature articles published by AVISIAN's suite of ID technology publications (ContactlessNews.com, CR80News.com, DigitalIDNews.com, FIPS201.com, NFCNews.com, RFIDNews.org, SecureIDNews.com, and ThirdFactor.com).
For just $49, you receive unlimited password-protected access to content on all of AVISIAN's sites for an entire year. Your subscription helps fund the continued creation of independent, insightful content. Find out more.
Sign in as a Subscriber
If you are already a subscriber, you may sign in now. Enter your Email Address and Password and click Sign In.
If you have forgotten your password, enter just your Email Address, and click Send Password.