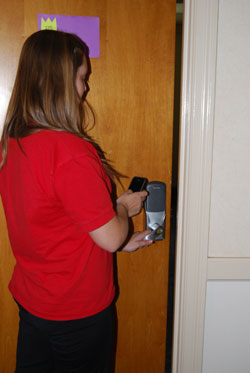 Vendors rolling out initial apps for mobile devices
Across markets, smart phones are being used for more than phone calls, texts and email. It is easy to focus on brand new functions, but the biggest impact may be in the way people interact with long-standing services. Handsets are changing banking, retailing, marketing, health care, public service delivery and virtually every other aspect of modern life–including campus card programs.
In May Google announced two new products, Google Wallet and Google Offers. They enable handset-based mobile marketing and payment functionality via near field communication. During the event announcing the product, Google reps highlighted student IDs as an ideal application for their Wallet platform.
There are 1500 words in the rest of this article …
Library Access Required
Library subscribers have access to the full archives of more than 10,000 original news items and feature articles published by AVISIAN's suite of ID technology publications (ContactlessNews.com, CR80News.com, DigitalIDNews.com, FIPS201.com, NFCNews.com, RFIDNews.org, SecureIDNews.com, and ThirdFactor.com).
For just $49, you receive unlimited password-protected access to content on all of AVISIAN's sites for an entire year. Your subscription helps fund the continued creation of independent, insightful content. Find out more.
Sign in as a Subscriber
If you are already a subscriber, you may sign in now. Enter your Email Address and Password and click Sign In.
If you have forgotten your password, enter just your Email Address, and click Send Password.