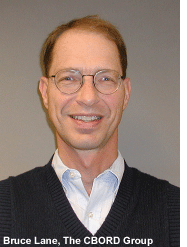 After growing company to major market leader, Mr. Lane announces retirement
By Andy Williams, Contributing Editor
When Bruce Lane signed on with campus card system provider CBORD 22 years ago, it was still a small company. As he explains it, he was "employee No. 14." But today, CBORD has some 475 employees and serves hundreds of colleges and universities, primarily in the U.S. and Canada, but also in Australia, New Zealand, and South Africa.
He had a lot to do with that growth, but now the 53-year-old Lane is planning to call it quits by the end of this year, retiring, at least from CBORD, but not from business life.
There are 2399 words in the rest of this article …
Library Access Required
Library subscribers have access to the full archives of more than 10,000 original news items and feature articles published by AVISIAN's suite of ID technology publications (ContactlessNews.com, CR80News.com, DigitalIDNews.com, FIPS201.com, NFCNews.com, RFIDNews.org, SecureIDNews.com, and ThirdFactor.com).
For just $49, you receive unlimited password-protected access to content on all of AVISIAN's sites for an entire year. Your subscription helps fund the continued creation of independent, insightful content. Find out more.
Sign in as a Subscriber
If you are already a subscriber, you may sign in now. Enter your Email Address and Password and click Sign In.
If you have forgotten your password, enter just your Email Address, and click Send Password.