Wednesday, August 27, 2014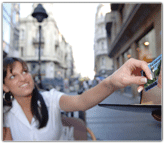 Off-campus programs inhabit an odd place for colleges and universities. Institutions can sometimes build a modest revenue stream from these programs and students seem to enjoy using their student ID card at places beyond the campus.
But on-campus food service and retail locations have not always been thrilled, arguing that off-campus options can siphon money away from them. This concern has waned in recent years, however, as evidence emerged supporting the notion that with more choice comes more spend across the range of acceptance points.
Some campuses run these programs internally – identifying the merchants, deploying terminals and cutting checks or electronically settling. Others outsource the service to a campus-card provider or other third-party servicer.